Over fifty years of field experience
Save money on the purchase of detergents and detergents, without sacrificing quality and safety, is easier than ever, thanks to the wide range of our company.

Home and person
A complete line of products to keep your home clean and hygienic and a complete line of products for oral and personal hygiene.

Animals
A wide selection of feeds for dogs and cats, both wet and dry, from the best brands.

Many accessories for hygiene and for play.

Industrial cleaning
The best products for industrial cleaning.

Available at competitive prices: detergents, bleach, antibacterials, accessories and special equipment.
Aessepi S.r.l.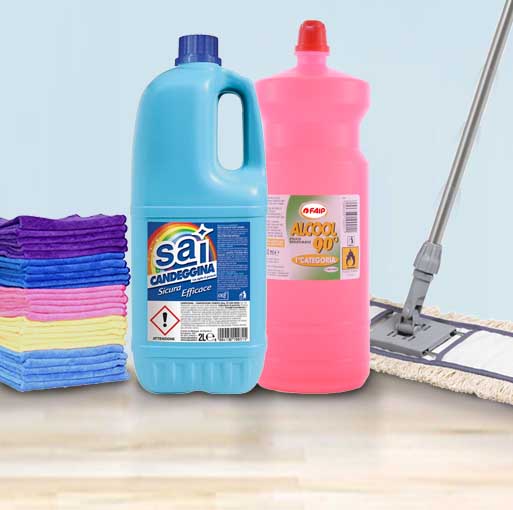 The Fratelli Poppi company was founded in 1960 in Paderno Dugnano, in the province of Milan, thanks to the intuition of the owners, Antonio and Giannino Poppi.

Organized according to a family management, the company specializes in the wholesale of cleaning products, addressing mainly to companies in Northern Italy, which operate in the sanitation sector of condominiums and industrial buildings.

Over the years, Fratelli Poppi has increasingly expanded its offer, including a vast assortment of detergents, detergents, antibacterials, degreasers, insecticides and distillates, as well as a line of products for oral and personal hygiene.

Even the company's range of action grows fast, thanks to the exclusive shipping and delivery service, free throughout the country and also active abroad. Today Fratelli Poppi is a point of reference for cleaning companies and owners of institutions, premises and public businesses.

With its wide range of products, its advantageous quality / price ratio and the useful consultancy service, it is able to satisfy every customer's need.